Field Stories
Emergency and sustainable CfW response targets 291 poor families in Al-Tuhayta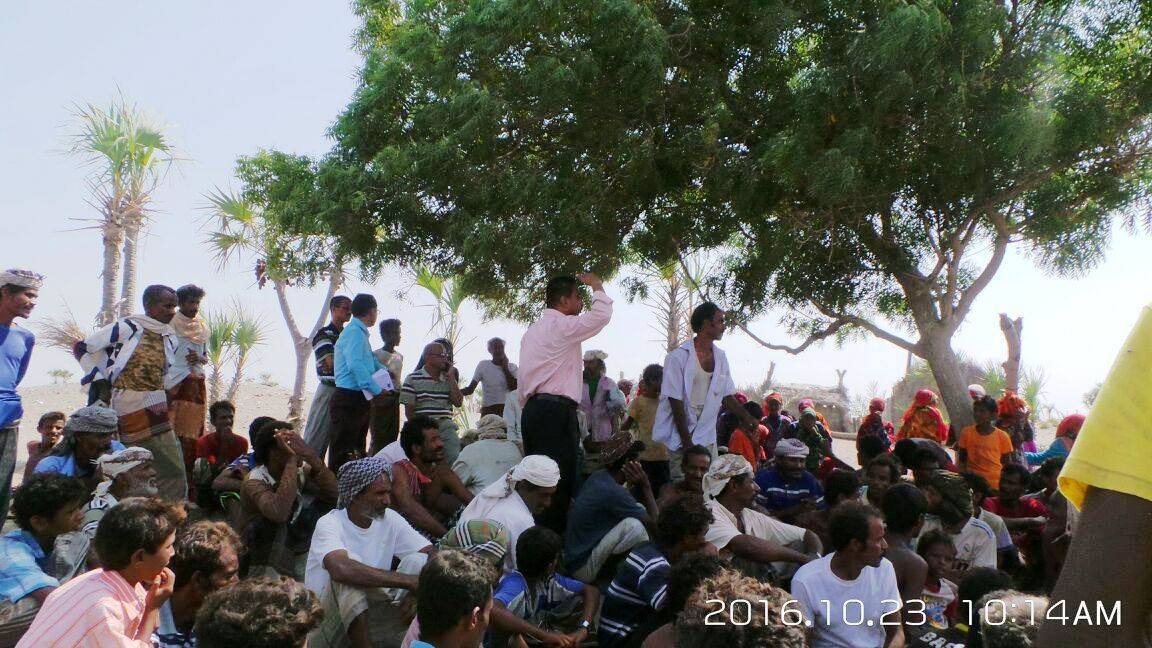 Emergency and sustainable CfW response targets 291 poor families in Al-Tuhayta
The SFD launched a cash-for-Work project to improve environmental and living conditions of the Al-Baqa'a Wa Assaqf villages in Al-Tuhayta District – Al-Hodeida Governorate at a cost of YER 54 million. The program's team distributed the employment cards to 291 selected poor households whom the C4W program responds to their emergency needs through three-month activities.
The program has targeted the poorest group of this community who have been affected by the war that impacted their food security and livelihood. The symptoms of food insecurity and acute malnutrition have been clear on the features of many of these beneficiaries and their children.
The humanitarian condition of this target group has been lately widely flagged by the local and international press and humanitarian reports. The SFD has been the first organization to have targeted this community with sustainably multi-sector support which includes the provision with cash and the development of a sustainable household structure to improve access to livelihood, food and environmental and health care.
The Cash-for-Work team started its meeting with informing the beneficiary community on the goals and work mechanism of the program, the rights and responsibilities of the beneficiary household that each one is planned to receive (YER125,000) (about $ 420) during the project implementation.
The Cash-for-Work program aims to work on improving the food and economic situation of the poor families, and enhancing their living standards and public health through rehabilitating their decaying homes built of straw and building toilets linked to safe and suitable sanitation systems. In addition, the project aims to protect environment through domestic tree planting to provide food for the people and livestock.
The SFD is also targeting the western coastal areas with such emergency response as these communities' sources of livelihood have been damaged by the increased fuel prices and the nearby military actions.