Field Stories
Female IDPs making their way to CfW contracting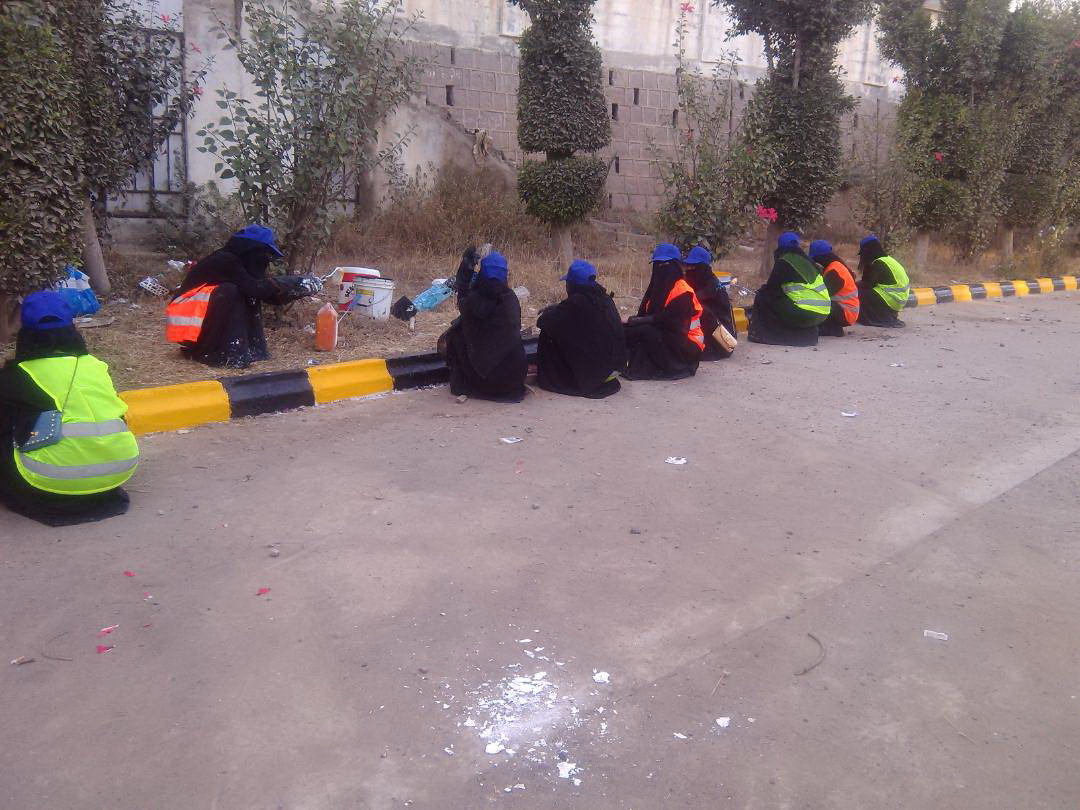 "I have become the first female contractor in the SFD emergency operations that started in 2015," Ms. Hafidha Al-Mansob (25 years) a displaced educated woman said proudly. Hafidha has been awarded a small tender after eight women had competed over repairing and painting a 300-meter long pedestrian pavement in a public educational facility in Ibb City.
A few weeks later, Ms. Elham Ghalib, inspired by Hafidha's success, took the same risk with male competitors and was accepted as the second female contractor but under a larger contract of stone paving.
That has been a significant leap for both women who they regarded this opportunity as a wide window of hope for generating income and enhancing women's dignity and independence. They hope that such activities would improve the living conditions of their impoverished families that have been leading a difficult life after they fled severe fighting in their city of Taiz three years ago.
The SFD has been providing capacity building for female IDPs of education and work experience; "My closest displaced friends who competed in the tender were engaged in cash-for-work projects such as plastering, pavement painting…etc., and trained on economic life skills" Elham explains. Hafidha's project has provided 11 displaced women who worked with her with a total of nearly 530 workdays. She was happy that she gained about $150 in profit of this small project with a resolution to compete in larger tenders to come