Newsroom
UK Ambassador and DFID Country Director visit two SFD-supported projects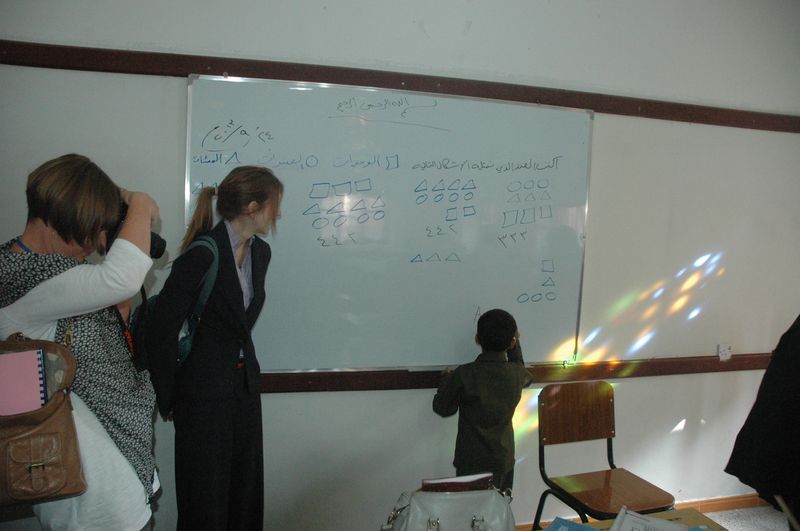 HE the Ambassador of the United Kingdom, Jane Marriott, and HE Country Director of the Department for International Development UK (DFID) Emma Donnelly, visited on September 24, 2013 two projects implemented by the Social Fund for Development (SFD) in the Capital City.

The first was Abu Al-Hassan Al-Hamadani School, where the situation of the school and its classrooms was discussed along with the needs of teachers and students.
The second project visited was Marna' Talha Center, where a presentation was displayed on the center and its objectives and products. The Ambassador and the Country Director toured the sections of the center, and were acquainted with the center's various products.
Within the same context, Eng. Abdullah Ali Al-Dailami, SFD's Managing Director (MD) met with the Ambassador and the Country Director, where progress of the implementation of the fourth phase of SFD operations (2011–15) was discussed. The MD praised the continuous support provided by the United Kingdom to SFD to help finance development projects carried out in all regions across the country.