Newsroom
Hadibo city launching the Water network project in Socotra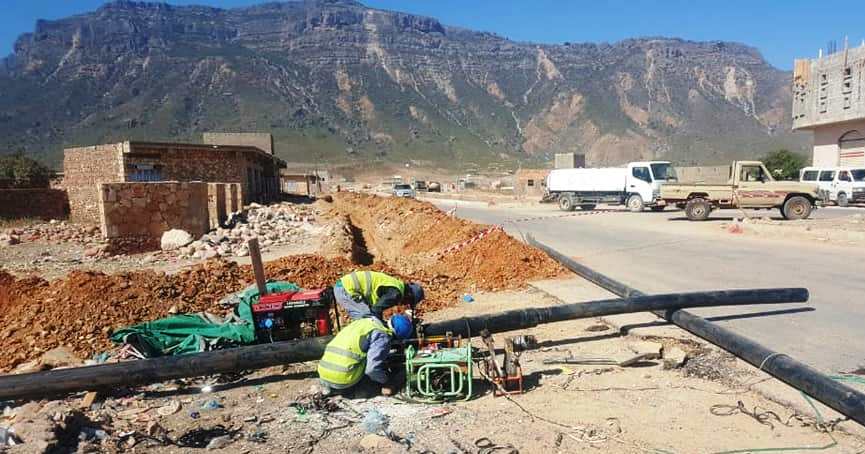 The SFD has conducted the primary handover of the Rehabilitate of the Hadibo Water Network project to the #Socotra-based local authority and the Water and Sanitation Corporation of #Hadibo District. The project supports a number of residential neighborhoods in the city of Hadibo with the drinking water to homes, especially with the urban expansion in the governorate.
Within the project activities, the SFD implemented the supply and installation of pipelines delivering water from sources to the main reservoir site and from the reservoir to the city, in addition to installing valves and air discharge valves and building inspection rooms in some Hadibo areas.

The project has aimed to provide safe drinking water for the targeted population, improve the health and living standard for them, conduct health and environmental awareness among them and provide job opportunities for hundreds of jobless individuals.